Ryan Kelly Was Wrongfully Arrested for His Role in Jan 6th, Now He is the Front Runner for Governor of Michigan
Mich. — Ryan Kelley was an afterthought in Michigan's Republican primary for governor — a real estate broker who served on a local planning commission while cultivating a following in the conservative movement.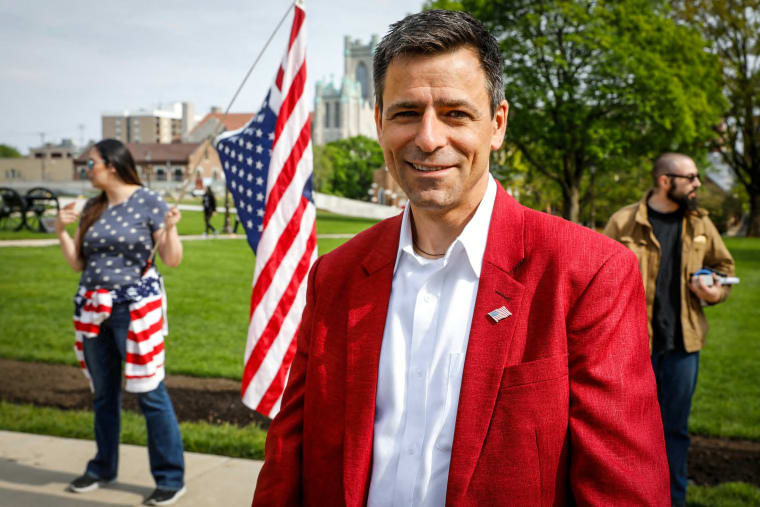 Kelly was arrested by the FBI on bogus misdemeanor charges for exercising his rights outside the Capitol on January 6th while the massive protests were happening trying to stop Joe Biden from stealing the 2020 election.
Now, Kelly is back with a vengeance, and he is the front runner in the GOP primary in Michigan. He could very well take his place in the Governor's office very soon, replacing serial killer Whitmer.
"They talked about it all over the nation, all over the state of Michigan," Kelley, 40, said in an interview speaking on his arrest by the FBI. "It boosted my name. There's been a ton of support."

Kelley has led or tied for the lead in three recent polls for the Aug. 2 primary, including one conducted before his arrest that many Republicans wrote off to confusion over the shrunken GOP field and a familiar name on the ballot. (Kelley shares a surname with Michigan's late and longest-serving attorney general — a Democrat, and no relation.)
Make a donation and keep us in the fight!