Rumor: Trump Set to Announce 2024 Presidential Bid Amid Extreme Opposition from Republicans and Democrats
Former President Donald Trump has hinted for some time that he may announce a third bid for the White House, and some Republicans, including those that have expressed opposition to another run from Trump, suggest that announcement could come sooner rather than later as GOP voters weigh their best option for a 2024 candidate.
While most candidates announce a run for the presidency around one year prior to the election, several Republican strategists, according to reports from The New York Times and The Associated Press, suggest that Trump is eager to announce his candidacy even though many Republicans feel at odds with the idea.
Scott Jennings, a Republican strategist, said that he believes Trump's announcement could come before more Republican voters begin to consider other candidates.
"There's some evidence that some Republican voters are trying to slow-walk from Donald Trump," Jennings told the Times. "If you're in his shoes, you have to try to put that fire out. Because the more it burns."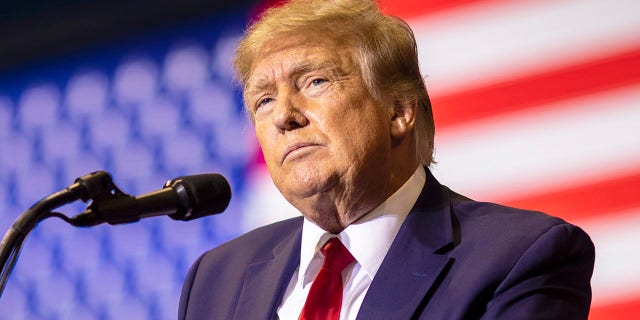 Former President Trump speaks at a rally on May 28, 2022 in Casper, Wyoming. (Chet Strange/Getty Images)
Other Republicans have signaled that it's time to move on from Trump in hopes of winning back the White House in the next presidential election.
2024 WATCH: TRUMP, PENCE PRAISE SUPREME COURT RULING, BUT PENCE PUSHES TO FURTHER FIGHT AGAINST ABORTION
In the wake of recent hearings on the January 6 Capitol protests, former New Jersey Gov. Chris Christie told The Associated Press that voters are "concerned" with whether Trump could pull off an election victory in 2024. "People are concerned that we could lose the election in '24 and want to make sure that we don't nominate someone who would be seriously flawed," Christie said.
Similarly, Maryland Gov. Larry Hogan, who is rumored to be considering a run for president in 2024, suggested Trump is liable to lose the election.
Full article by Fox News here