Exclusive: CDC Lists Blood Clots in the Brain as a Side Effect to the Covid Vaccines
The CDC is now admitting that Thrombosis with thrombocytopenia syndrome is a "casual" side effect of receiving the Covid-19 vaccine.
Join the thousands of FREE subscribers today!
The CDC admits it is a serious side effect but also downplays the side effect by saying it is very rare.

The CDC also admits that the vaccines also cause severe blood clotting in the large vessels of the body and lower platelet counts which helps form even larger blood clots in major blood vessels.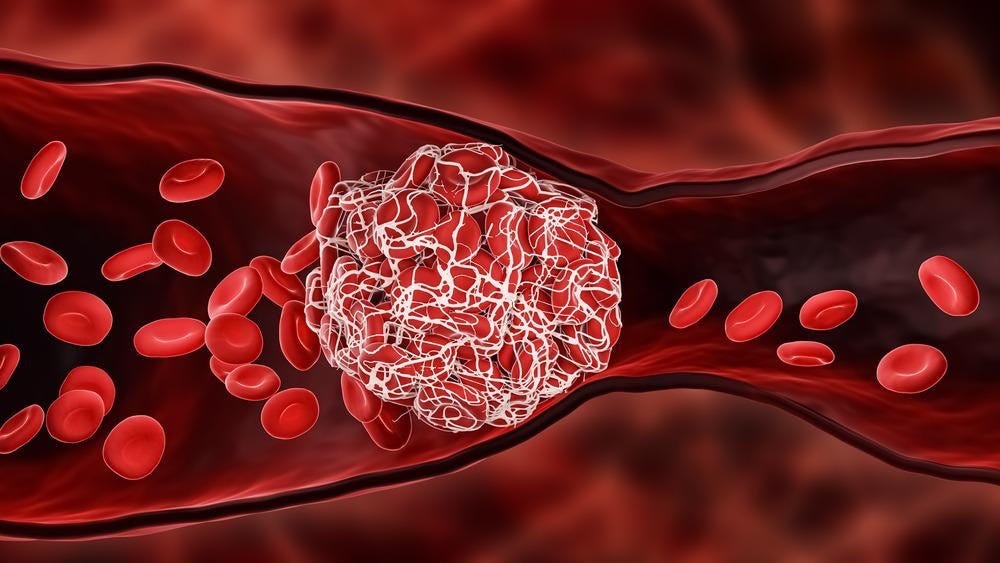 Something else that is interesting is that the CDC shows data from March 2021 that proves the vaccines causes this side effect, but they denied it up until now. People were called conspiracy theorists and right-wing extremists for saying TTS was an actual side effect of the vaccines.
Thrombosis with thrombocytopenia syndrome (TTS) after J&J/Janssen COVID-19 vaccination is rare and has occurred in approximately 4 cases per one million doses administered. TTS is a rare but serious adverse event that causes blood clots in large blood vessels and low platelets (blood cells that help form clots).A review of reports indicates a causal relationship between the J&J/Janssen COVID-19 vaccine and TTS. CDC scientists have conducted detailed reviews of TTS cases and made the information available to healthcare providers and the public: